UPDATE: Gym rental contracts
---
---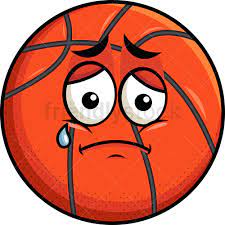 ---
Although Alberta Health Services has NOT mandated that youth sports be put on hold with the return to the season since the holidays, we do rely on the use of school gyms opening for us.
City of Edmonton Public School & Elk Island Public School gym rental contracts: As of January 6th, notification has been received that gyms are now cancelled through the end of January.
Rentals at Sports facilities, such as Legacy Athletics and Saville Centre are continuing as usual. EYBA coaches & participants - please stay tuned to the EYBA website in regards to your game schedules. Changes will be posted as well as emailed to Coaches.
We will keep you updated as more information is received.
Thank you for your continued support and patience as we try to work through these constant adjustments.
Stay tuned.....
Best regards,
Southeast Swarm Basketball
Message from City of Edmonton Public Schools
Good Afternoon Gymnasium Users,
Important Update…
The Joint Use Steering Committee met to discuss community access to school space based upon the continued rise in the number of COVID cases. Concerns regarding how the new variant will affect staffing requirements in schools and the associated ramifications of accessing the school site were at the core of this decision.
School Boards are moving into 2022 with much uncertainty on how school operations will be affected by the pandemic. The committee agreed to move forward with a cautious approach with respect to the re-opening of community access to school spaces for the time being; to ensure public safety and preserve the long term viability of school operations and access to gym users. Thus, community access will continue to be suspended and may resume on January 31, 2022 provided there are no added restrictions implemented by the Province.
As always, we apologize for this interruption in service and recognize the impact it has on your programs and those you serve.
Saville Spectator Update
Unfortunately, Saville will no longer allow spectators for basketball games in their facility from December 27th - January 21, 2022.
Message from Saville Centre:
Saville Community Sports Centre and Edmonton Grads Basketball Centre continue to seek opportunities to serve our clients' health and wellness needs and to support the Government of Alberta's objective to reduce our contacts by 50%. Therefore, we would like to make you aware of new restrictions associated with the use of the Saville Community Sports Centre (West):
Effective December 27 (until January 21)
Spectators will not be permitted within the facility.
Only one parent/guardian may escort their child if they require support or guidance to find their designated activity space within our facility. The parent/guardian must leave the facility immediately afterward.
Participants are strongly encouraged to leave as soon as possible following their activity. Please do not linger in the facility.
Drop-in capacity will be limited; please ensure space is available before dropping off youth participants.
Reminders
All clients (12 years and older) must be fully vaccinated (14 days past 2nd dose) before entering the facility.
Masks are required at all times, except while engaged in high-intensity activities; coaches are requested to modify activities to allow participants to wear masks as much as possible.
The information noted in this update is subject to change without notice. We will continue to evaluate and make necessary changes as the situation evolves.
Thank you for your patience and understanding.
Season's Greetings!
Edmonton Grads Basketball Centre
Saville Community Sports Center